[vc_row][vc_column][vc_empty_space][/vc_column][/vc_row][vc_row][vc_column width="2/3″][vc_custom_heading text="The Firm" font_container="tag:h1|text_align:center" google_fonts="font_family:Lato%3A100%2C100italic%2C300%2C300italic%2Cregular%2Citalic%2C700%2C700italic%2C900%2C900italic|font_style:400%20regular%3A400%3Anormal" css_animation="fadeIn"][vc_column_text]

Bridging Talent with Opportunity
Mission:
The Pontem Group is a relationship-centric recruiting, consulting and professional development firm that exists to grow businesses and people. 
Latin for bridge, the name Pontem speaks to our goal to connect professionals with career opportunities. Located in downtown Manhattan, the Pontem name also pays tribute to the Brooklyn Bridge, an iconic landmark that was a catalyst in New York becoming an economic empire.
[/vc_column_text][vc_separator][vc_column_text]
The Team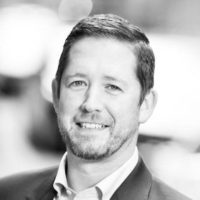 Chris Ruben
Co-Founder/Managing Partner
Business begins with strong relationships. From starting his career as an FX trader to co-founding The Pontem Group, Chris has been cultivating strong relationships across the financial sector.  With 15 years experience in the recruiting and consulting field Chris has partnered with industry leaders and C-level professionals to bring winning teams together.  The Pontem Group was Chris's vision of creating a new style firm steeped with old world values. 
Eddy Ricci, CFP ®
Co-Founder/Founding Partner
Eddy is the author of The Growth Game:  A Millennial's Guide to Professional Development and the founder of a company that was named after the book.  Leadership Authority and #1 Best Selling Author, Erik Qualman has shared,  "Ricci understands what motivates Gen Y  teams.  He is on my radar and should be on yours."  Eddy  helps professionals think and act creatively about revenue generation  and career development and has been building talent acquisition systems, business development training and leadership development programs for over a decade.  He has been published or quoted in Entrepreneur Magazine, Forbes and Fox Business News and has given keynotes at various organizations.   He founded The Pontem Group to help leaders and advisors in the wealth management & financial planning space gain leverage when attracting  and developing talent and helping candidates upgrade their careers and lifestyles.  He is a graduate of New York University and is lives in Lower Manhattan with his wife and two daughters.
[/vc_column_text][/vc_column][vc_column width="1/3″][vc_single_image image="313″ img_size="full" alignment="center"][heading subtitle="" size="5″ heading_class="heading" heading_style="style-1″]CORE VALUES[/heading][vc_column_text]
Core values such as professionalism and integrity should simply be a given when building a professional services firm.
The Pontem Group is built on two core values that we practice everyday:  Connect and Create.
Connect:  The power of connecting with professionals, to connect them to  career changing opportunities.  The Pontem Group is built on connectivity.
Create:  The Pontem Group creates solutions for a talent, leadership or a revenue problem. The Pontem Group sees your business from a different perspective, offering creative ways to grow.
[/vc_column_text][vc_empty_space height="20px"][/vc_column][/vc_row]